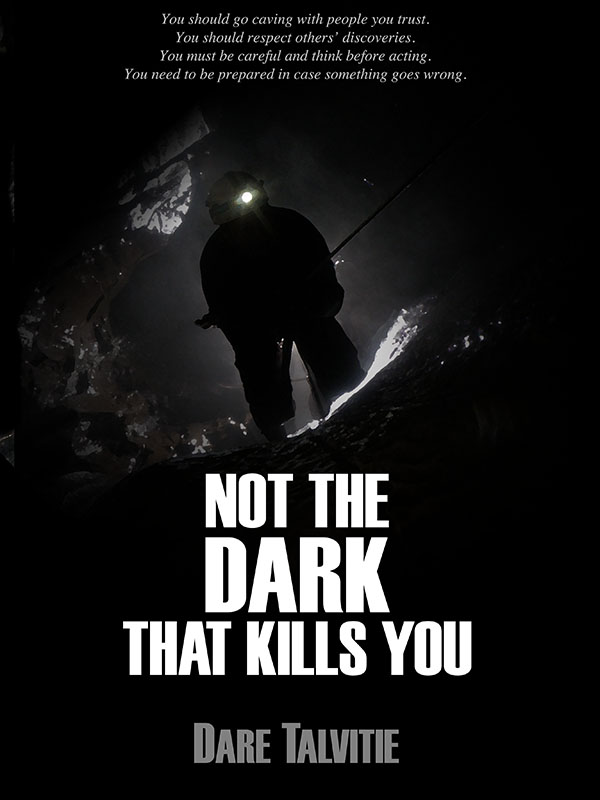 "… all caving action without monsters or the supernatural … a real pleasure" – Chris Howes, The Descent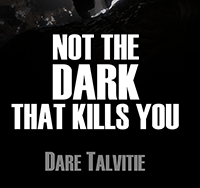 Not the Dark That Kills You (Ebook)
Includes both English and Finnish versions, as EPUB, PDF and MOBI (Kindle) files. ~300 pages, no DRM.
€6.00
(An English Kindle-only edition is also available at Amazon.com, at whatever price they currently have – seemed to be $7.69)
---
---
IT'S NOT THE DARK THAT KILLS YOU
You should go caving with people you trust.
You should respect others' discoveries.
You must be careful and think before acting.
You need to be prepared in case something goes wrong.
Nasha is an enthusiastic but inexperienced cave photographer, dreaming of participating in a major discovery underground. Her chance appears when along with a team of quarrelsome cavers she discovers an unexplored shaft in a Welsh cave. They make a hasty plan to descend in order to beat anyone else who might have similar ideas. But the weather is turning nasty, the virgin cave is going to be hazardous and the team may not be the first ones in after all.
Things will go wrong.
---
Not the Dark That Kills You (2016) is my sophomore novel, and my first English novel. It's a suspense story, springing from my passion with caving. I chose to self-publish it, because frankly, caving suspense fiction is a bit of a niche thing. That doesn't mean that you have to be a caver to appreciate it, however!
ISBN: 978-952-7232-03-3 (English epub) / 978-952-7232-04-0 (English mobi) / 978-952-7232-05-7 (English pdf)
About 300 pages (77000 words)
All purchases from this site include both the English and Finnish versions
All purchases from this site have no DRM, and include EPUB, PDF and MOBI files
Cover photo by Taina Nyman
Also available from Amazon, if you prefer to buy your ebooks that way. (Note that unlike books bought directly through my page, Amazon has just the English Kindle version, with whatever DRM they use. Of course, if you don't read Finnish and are immersed in the Kindle ecosystem, this is probably not going to matter to you.)
Also, check out the short story November, which features some of the same characters.